The SCAP comprises seven members—a Presiding Member, a Deputy Presiding Member, five ordinary members, and occasional / specialist members — who are appointed by the Commission.
Collectively, the SCAP panel have qualifications and experience in strategic planning and development, local government, urban and landscape design, building safety and construction, heritage, environmental management and sustainability, and legal expertise.
Rebecca Thomas
Presiding Member
Rebecca has over 20 years' experience in South Australia's planning industry and has worked in senior leadership roles in both local government and the private industry. Her expertise spans the areas of planning assessment, development strategy, property advice, stakeholder liaison and negotiation, policy creation, organisational governance and community engagement.
She has a Bachelor of Planning with Honours, is a Corporate Member of the Planning Institute of Australia and a Level 2 Accredited Professional under the state Accredited Professionals Scheme.
Her initial career within local government provided the opportunity to be involved in all facets of council including strategic planning, property projects, planning policy, development assessment and compliance, tourism, economic development and community development. In the private sector Rebecca has worked on a diverse range of complex projects, including masterplans, property due diligence, rezoning strategies and a wide range of development proposals.
Rebecca has considerable Board experience in Chair, Member and Executive Officer roles and has comprehensive knowledge of relevant legislative and statutory procedures, further informed by her engagement with the current planning reform agenda.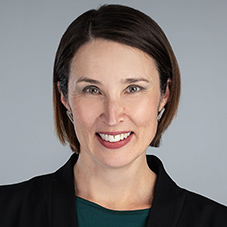 Rebecca Rutschack
Deputy Presiding Member
Rebecca has an extensive experience in development assessment. This spans several councils throughout greater metropolitan Adelaide and the UK, covering highly urbanised, peri-urban and rural localities. She currently works as a Planning Consultant.
This background means that she has a diverse planning skillset that she applies to an equally diverse range of development types. In her previous role as the Assessment Manager at the City of Adelaide, she was responsible for the assessment of some of the largest development projects in the Adelaide CBD.
An accredited Professional Level 1 and 2, Rebecca has an Honours degree in Planning and is a member of the Planning Institute of Australia. Rebecca is also a current member of the City of Mitcham Council Assessment Panel.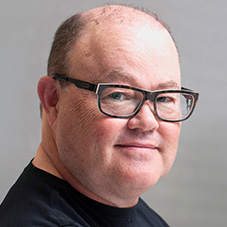 John Eckert
Ordinary Member
John studied architecture in Western Australia and South Australia, graduating with Bachelors in Architecture in 1984. The first 15 years of his career was spent in Adelaide architectural practices and the last 20 years as in-house Design Director for three of Australia largest national builder/developers.
John has urban designed residential projects and residences in all the major Australian cities, containing tens of thousands individual residences.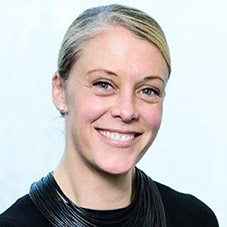 Emma Herriman
Ordinary Member
Emma is a partner at HWL Ebsworth Lawyers, with over 15 years' experience in planning, environment, infrastructure and local government law. In that time she has worked both in South Australia and the UK, advising both government and private clients and acting on complex developments, related documents and transactions and strategy.
She advises predominately on development assessment, land division, statutory and policy interpretation and enforcement, as well as government decision-making duties, obligations and procedures, and environmental law responsibilities and risks. Emma's current focus is on South Australia's planning reforms, and she has a keen interest in place-making, sustainable urban design and renewable energies.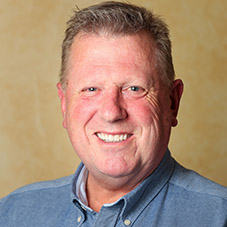 Paul Leadbeter
Ordinary Member
Paul Leadbeter is a lawyer with over 35 years' experience in private legal practice, local government and academia in the areas of land use planning law, environmental law and local government law. He has been responsible for providing advice to a range of clients including local government, private developers, government agencies, community and resident action groups.
In his academic role at The University of Adelaide he taught land use planning law in both undergraduate and post graduate courses to law, architectural, planning and civil engineering students and has published refereed articles in the planning law area as well as serving on the editorial panels for two journals in the area.
Paul has previously served as the Presiding member of a metropolitan council Development Assessment Panel and as the chairperson of the boards of a number of not-for-profit bodies including the Environmental Defenders office and the Environment Institute of Australia (SA Branch), and Deputy-President of the Conservation Council of SA.
He is presently a member and Deputy Chair of the SA Law Society's Planning, Development and Local Government Committee, the SA representative on the Law Council of Australia's Planning and Environment Committee and a Councillor for The National Trust of South Australia.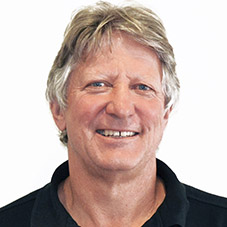 Grant Pember
Ordinary Member
Grant has over 20 years' experience in South Australia's property development sector and has worked in senior leadership roles in local government and the private industry. As a leading commercial property advisor and consultant, he brings extensive experience and knowledge in strategic development, property sales and investment and managing large property portfolios.
He holds a Bachelor of Science in Property, and a Graduate Diploma in Building Project Management. Grant's initial career as a property valuer expanded significantly as he went on to head investment sales and property development teams. Over the many years Grant has contributed to government, industry and community boards and committees.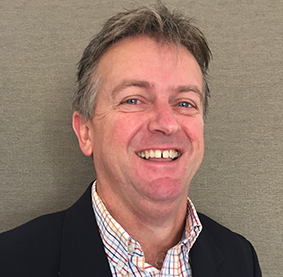 David Altmann
Ordinary Member
David is a planning practitioner, specialising in local government affairs, strategic and community planning, development assessment, economic development, training and education, and governance – with over 30 years' experience in the private and public sectors.
David is a former CEO, Executive Officer and Director for a range of Councils, Assessment Panels and an Economic Development Board across South Australia – he has substantial experience with South Australia's planning system as an active practising practitioner, Assessment Manager for the Upper Spencer Gulf Regional Assessment Panel and Panel Member of the Mid Murray Assessment Panel.
Being proud of his regional background, David lives and runs his business in regional South Australia.
David is a Level 1 and 2 accredited planner under the SA Accredited Professional Scheme, holds undergraduate and post-graduate qualifications in town planning, is a Registered Planner and is a Fellow of the Planning Institute of Australia.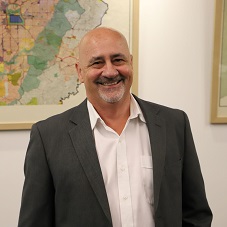 Mark Adcock
Occasional Member
Mark has over 40 years' experience in the planning industry both in South Australia and interstate. His expertise encompasses working in the private sector, local and state government across a broad range of planning disciplines including a range of complex multi-disciplinary projects, environmental and social impact assessments and master planning for new and re-developing areas.
In addition to holding a number of senior management positions for the delivery of high-quality planning services and outcomes, Mark also has a sound knowledge of the legislative and statutory processes and experience in court and appeal proceedings.
A keen contributor to the profession, Mark is a Fellow Member of the Planning Institute of Australia and past Vice-President. He has served on the Planning Education Foundation, the Local Government Planners Association, the Native Vegetation Council and a guest lecturer at the University of South Australia.
Mark is currently the Presiding Member of Council Assessment Panels at the City of Adelaide, City of Tea Tree Gully, and the District Council of Mount Barker.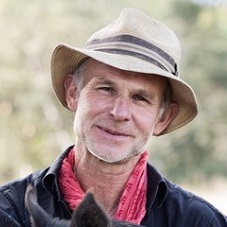 Michael Wohlstadt
Occasional Member
Michael's 45 year career in planning and local government is perfectly complemented with 20 awards for excellence in planning and design.
Alongside his professional life, Michael is a mixed farmer in the Barossa, producing artisan dairy, meat products, oyster mushrooms and wine grapes – in additional to hosting unique tourist accommodation.
Michael's abiding interest lies with the peri urban environment, having worked exclusively in remote Aboriginal communities, rural areas and urban localities.