Published Wednesday, 1 September 2021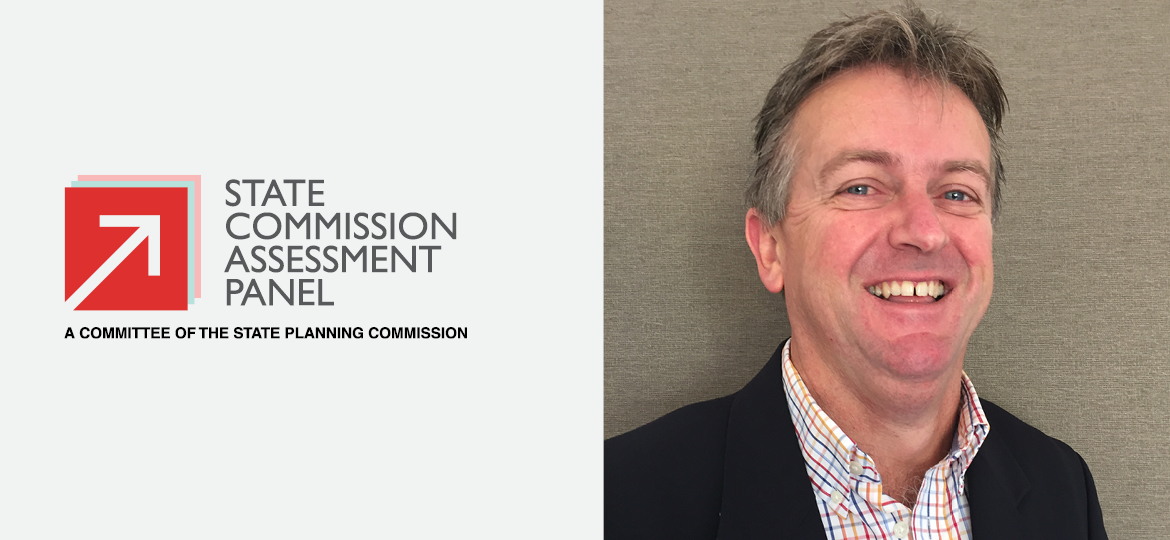 The State Planning Commission (the Commission) has appointed a new Ordinary Member, David Altmann, to the State Commission Assessment Panel (SCAP) for the period 1 September 2021 to 31 May 2023.
David Altmann's appointment follows the Commission's public call for SCAP applicants via an expression of interest process in April this year.
David brings over 30 years' of extensive planning experience and leadership in the private and public sectors. In addition to advising many councils on the implementation of the Planning and Design Code, David has worked extensively across regional councils and brings a thorough understanding of regional planning issues and knowledge to the SCAP.
Visit the State Commission Assessment Panel website to view the new SCAP membership.
Read the State Planning Commission's media release (PDF, 363 KB).