Published Thursday, 20 May 2021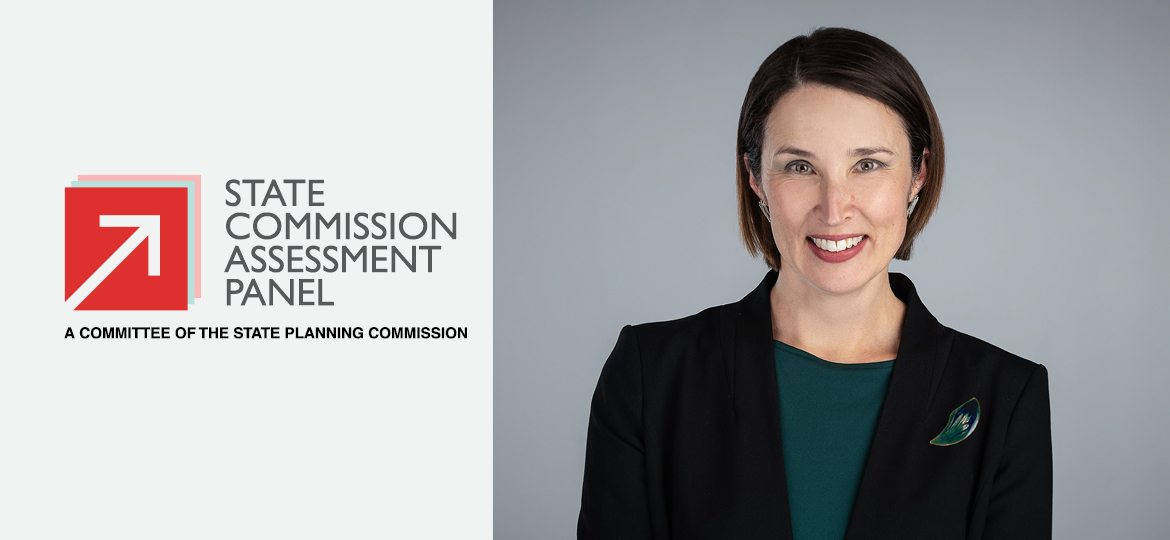 The State Planning Commission (the Commission) has appointed a new Deputy Presiding Member, Rebecca Rutschack, to the State Commission Assessment Panel (SCAP) for the period 1 June 2021 to 31 May 2023.
Ms Rutschack's appointment follows the Commission's public call for applicants via an expression of interest process in April this year, which resulted in 19 applications.
Ms Rutschack comes to SCAP with extensive planning experience and knowledge of the development assessment process as well as considerable local government and council assessment panel experience at both the City of Adelaide and the City of Mitcham.
Ms Rutschack will replace Mr Dennis Mutton, SCAP's current Deputy Presiding Member, whose term expires on 31 May 2021. Dennis has been a valued member of the SCAP panel since its inception as well as serving for several years on the Development Assessment Commission.
The Commission welcomes Ms Rutschack and thanks Mr Mutton for his significant contribution to SCAP and DAC since 2015.
Visit the State Commission Assessment Panel website to view the new SCAP membership.
Read the State Planning Commission's media release (PDF, 367 KB).